Meg Brooker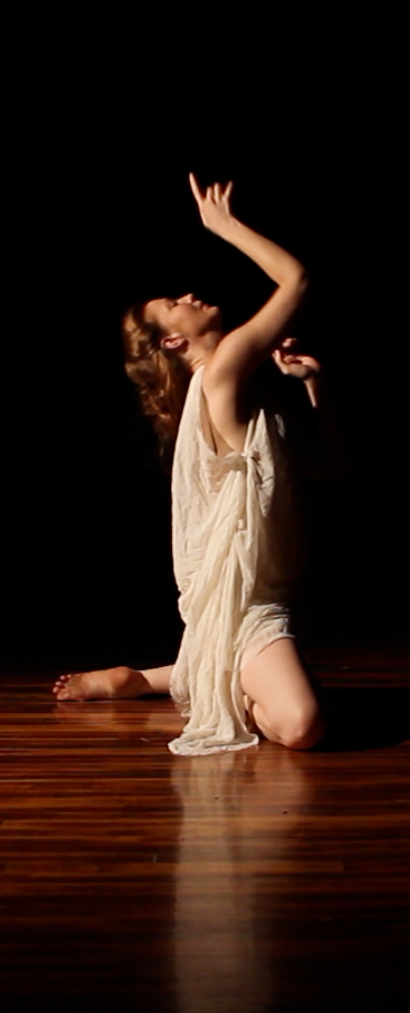 Meg Brooker is a Tennessee-based Isadora Duncan dance artist and Assistant Professor of Dance at Middle Tennessee State University. As a Duncan dancer, Meg has performed in national and international venues including The National Portrait Gallery of the Smithsonian Museum, the Dallas Museum of Art, the Museum of Fine Arts Houston, the Art Monastery (Italy), Erarta Museum of Contemporary Art (St. Petersburg), American Center of Moscow, PROJEKT Fabrika (Moscow), the Tchaikovsky Museum (Votkinsk), and the ancient Greek ruins at Chersonesos (Crimea), among others. Meg is a founder and steering committee member of the Isadora Duncan International Symposium, a former member of Lori Belilove & Company, Isadora Duncan Dance Foundation, New York, and a current collaborator with the Duncan Dance Project.
Meg has also appeared as a guest artist with companies including Duncan Dance Chicago, the Duncan Dance Collective, and Julia Pond Dance. Meg is currently directing the Duncan portion of Shay Ishii Dance Company's project Dancestry, featuring masterworks by modern dance pioneers Loïe Fuller, Isadora Duncan, and Erick Hawkins, in collaboration with Lindberg/Slayter Reconstructions and Katherine Duke/Erick Hawkins Dance Company. Meg also frequently collaborates with musicians and visual artists, and recent projects include opera music videos for Houston's Divergence Vocal Theater and Colors in Motion™ Touchstone videos. From 2010-2014 she directed Thel Dance Theatre in Austin, TX.
As an educator, Meg has taught master classes and staged Duncan work for dance programs at a range of institutions including The University of Texas at Austin, Texas State University, Northwest Vista College, the Anglo American School of Moscow, and Middle Tennessee State University. In addition to her work at the college and university level, Meg has taught on the faculties of The School at Steps on Broadway, Tapestry Dance Academy, the Isadora Duncan Dance Foundation, and the Noyes School of Rhythm Foundation, where she also serves as Archive Director.
Meg has presented scholarship on Isadora Duncan and Florence Fleming Noyes for the Dance Studies Association, Society of Dance History Scholars, Congress on Research in Dance, and National Dance Educators Organization, blogged about early twentieth century dance at Tunics in Texas, and contributed as a writer to Dance Studio Life magazine. Meg holds an MFA from The University of Texas at Austin and a BA from Yale.
Affiliations
Duncan Dance Collective — Guest Artist
Duncan Dance Project — Collaborator
Duncan Dance Chicago — Guest Artist
Isadora Duncan Dance Company — Apprentice, Company Member (2002—2006)
Thel Dance Theatre — Artistic Director (2011—2014)
Links
Isadora Duncan International Symposium
Meg Brooker/Isadora Duncan Dance Artist
Middle Tennessee State University Dance Program
Noyes School of Rhythm Foundation
Videos
| Collection | Title | Date |
| --- | --- | --- |
| The Collection of Meg Brooker | Soiree Duncan Dance - Meg Brooker performs Narcissus | 2014 |