Maria Boscaino
Primary teachers: Lori Belilove | Hortense Kooluris
Additional teachers: Gemze de Lappe
Students: Frederick Curry
Began studying Duncan dance: 1982 (Third Generation)
Areas of expertise: Performer, Teacher, Repertory Coach, Choreographer, Historian, Scholar
Location: Minneapolis MN (USA - Midwest)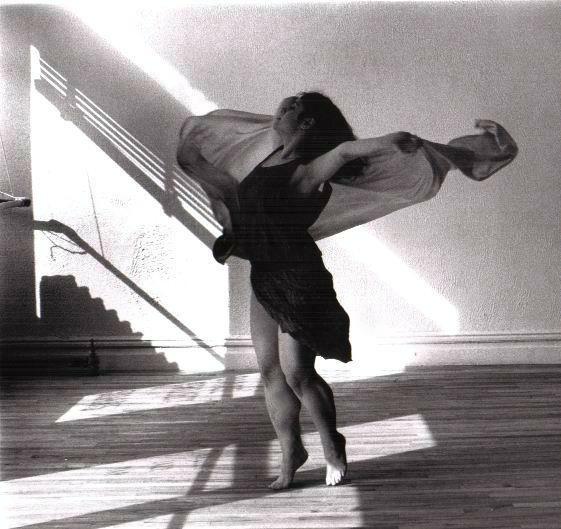 Maria is from New York City where she trained and worked as a ballet dancer. In the early 80's she took her first classes in the choreography of Isadora Duncan with Lori Belilove. Maria was inspired by the musicality, beauty, strength and freedom of the movement. Maria went on to study with Hortense Kooluris, Gemze de Lappe, Vera Links, Shain Stodt and Nana Ticotin. It was in a Duncan class that her dancing caught the attention of Vera Links who singled her out to dance in a special performance. For this event Maria assembled a group of dancers who would eventually became the nucleus of the American Heritage Dance Company, a company dedicated to preserving the works of Isadora Duncan.
Maria is the artistic director, choreographer, dancer and founder of the American Heritage Dance Company. She has worked on the teaching, preservation and reconstruction of the works of Isadora Duncan since 1987. Also, as a choreographer in her own right, Maria has added to the company's repertoire by choreographing dances in Isadora Duncan's tradition. The American Heritage Dance Company has given many concerts in New York City and at the Greek Cultural Center in Queens. The company has also appeared at the Children's Museum of Manhattan, the Baltimore Museum of Art, the Minneapolis Institute for the Arts and the Howland Center for the Arts. Maria's work has been favorably reviewed and/or recommended by the New York Times, the New York Daily News and Attitude Magazine.

Maria has also created a series of special programs for children, The Greek Myths for Children - Part 1 and 2 and A Midsummer Night's Dream - the Fairies' Story. The Greek Myth programs use the many dances by Isadora Duncan that are based on these stories. As Duncan's dances were never really meant to be an exact retelling of these tales, Maria created a special narration that conveys the story to the children. These programs include the myths of Orpheus and Eurydice, Dionysus, Narcissus, Artemis and others. For A Midsummer Night's Dream - the Fairies' Story, Maria created original choreography that combines classical ballet with the movement freedom of Isadora Duncan. The narration includes excerpts from the poetry of Shakespeare.
In 2015 presented a workshop entitled "The Influence of the Ballet on Isadora Duncan" at the Isadora Duncan International Symposium in Chicago.
Presently Maria lives in Minneapolis where she teaches Classical Ballet and Progressing Ballet Technique.

Affiliations
American Heritage Dance Company — Artistic Directo, Dancer, Choreographer (since 1987)