Jacqueline Waltz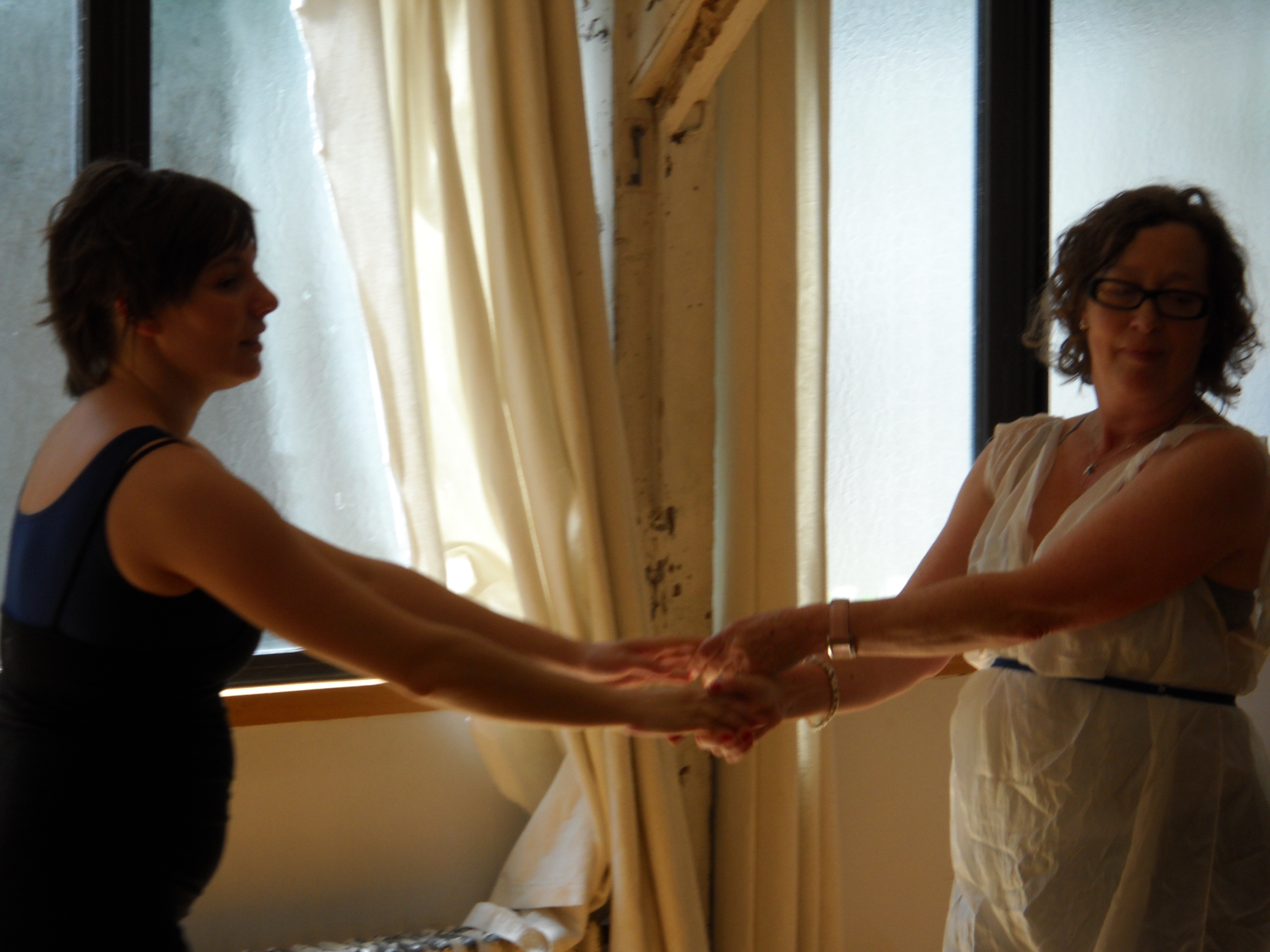 JACQUELINE WALTZ (previously Rauch)
Jacqueline first saw the dance of Isadora Duncan "live" when studying at SUNY at Purchase for a Bachelor of Fine Arts in Dance. Annabelle Gamson came a number of times to dance Isadora's works. Needless to say, Jacqueline was overwhelmed and in love, particularly with Gamson's earthy, powerful and truthful style. In June 1978, one month after graduating, she auditioned for none other than Maria Theresa Duncan, who was in residence with the Isadora Duncan Heritage Group at the 51st YMCA, Theresa as artistic director and Kay Bardsley as producer and managing director.
There opened up a new and fantastically rich world of Isadora's dance as mythology, philosophy, aesthetics, musicality and plasticity As dancer and rehearsal director Jacqueline was a member Isadora Duncan Heritage Group, NYC 1978-80 under direction of Maria Theresa Duncan and Kay Bardsley. Repertoire included:
Marche Slave (Tschaikovsky)
Pathetique Symphony No. 6 (")
Schubert Moment Musicaux, Impromptus
Beethoven 7th Symphony
Schubert Militaire
Brahms Waltzes
Chopin Preludes, Etudes, 2 Nocturnes, Mazurka, Marche Funebre, Polanaise, Valse Brilliante
The Isadora Duncan Heritage Group presented Fall and Winter 1978-9 seasons at YWCA, 610 Lexington Ave , NYC over three weekends, presenting 6 full length master works, of Isadora and Maria Theresa, featuring solo and group work performances by Maria Theresa , Clive Thompson in the Marche Slave, and members of the company,
As rehearsal director, Jacqueline also worked in the organisation of a gala evening in conjunction with the ICP Photography Exhibition at the ICP, NYC in 1978.
Her particular strengths and roles in the repertoire were: Revolutionary Etude, the Satyr in Beethoven 7th., and Death and the Maiden
Anna Kisselgoff, in the New York Times, wrote that
..the troupe as a whole, and especially Jacqueline Rauch, recurrently recalled the pictures of Isadora. The slightly sideways skip with head bent low to the raised shoulder and outstretched arm while the softly rounded knee is held up in the opposite leg-these were the well-known images of Isadora as Bacchante and nymph of nature Jan 1979
Further, dancing with Maria Theresa was
…a demonstration of the kind of theatrical power that Maria-Theresa absorbed from Isadora herself, Ibid 1979.
Since 1997 Jacqueline practices as a dance movement therapist and dance educator in London, and has specialised in the keeping alive the dance practice and approach of another great teacher and seminal influence, the Austrian Central European Expressionist dance pedagogue and pioneer, Hilde Holger, offering workshops in her technique in Austria, France, UK and upcoming in Israel.

Affiliations
Since 2009 Jacqueline is joyfully active with Barbara Kane IDDG London-Paris, participating in regular Duncan workshops in UK and France and classes with Lori Belilove, NYC and Jeanne Brescani, NYC, Tuscany and London
Links
www. hildeholger.com
Video
Dance Reconstruction, Rutgers University, Re-Animation of Duncan Masterwork: Dance Collection, NY Public Library, Film Archive, Re-Animations by Kay Bardsley, 1976-1980
Jacqueline Waltz, M.A.DMT RDMP, ITEC Dipl in Massage Therapy, ADCE Early Years Education,
Assoc. Lecturer U. of Derby, UK, private practice and supervison register ADMP UK
Movement4Life, http://movementforlife.vpweb.co.uk,
waltztime@gmail.com +44(0) 7940 920 148

Affiliations
Heritage Dance Company
Isadora Duncan Dance Group